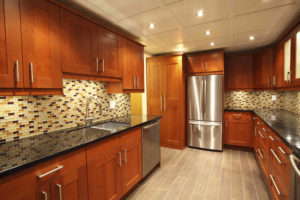 Revamping your kitchen can be exciting and scary, especially if you lack the proper knowledge. The design and building process can take a significant amount of time. You may believe picking and ordering materials is simple, but other variables must be considered. Working with a design-build firm with talented kitchen designers such as Kenwood Kitchens offers many benefits. Continue reading to learn more below.

We Do All Of The Heavy Lifting
If you conduct your pre-construction work for your kitchen, you must understand that you are responsible for the entire planning and contracting. You must coordinate between contractors and vendors and oversee all deliveries. By enlisting the services of a kitchen designer, the general contracting work is taken care of. We can make the procedure easier for you as you relax and enjoy the benefits of a new kitchen.
Fresh And Innovative Ideas
Even if you have an eye for interior design and an artistic eye, you might profit immensely from the knowledge of a kitchen designer. A designer has specialized training for this space of the house as well as a broad understanding of current design trends. They might provide you with new ideas or offer a better approach to design aspects of your kitchen that you may not have considered.
Avoid Costly Mistakes With A Kitchen Designer
A kitchen designer can also help you save a lot of money because of their extensive knowledge. As someone not educated in kitchen design, you are much more likely to make costly mistakes than someone with years of expertise and skill.
KITCHEN AND BATH REMODELING FROM KENWOOD KITCHENS
Ready to get started on your next kitchen, bathroom, or closet project? Kenwood Kitchens can help. Since opening its doors in 1974, Kenwood Kitchens has made a name for itself throughout Maryland as a complete kitchen and bathroom remodeling firm.
We want our clients to get what they deserve: a quality installation with quality products at a fair price. Contact our expert planners today for a free consultation about your dream project. Our showrooms are unparalleled, each has over a dozen full models for you to explore. With showrooms located in Lutherville, Abingdon, Columbia, or Annapolis, Maryland, Kenwood Kitchens is the place for all of your kitchen and bathroom needs. Don't hesitate to give us a call at (800) 211-8394.