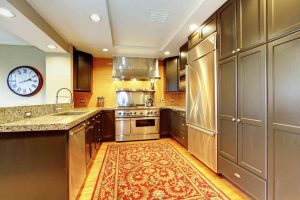 Kitchen Remodeling Costs in Arden on the Severn
Are you looking to remodel your kitchen this year? One of the factors that could cause you to hesitate is the costs involved in the project. Even so, your home in the community of Arden on the Severn deserves more. 
Average Costs in Maryland 
First of all, it's helpful to learn as much as you can. Before beginning any kitchen remodeling project in Arden, do your homework. This process involves plenty of research, no matter which part of this charming town on the Severn you live in! Look around in numerous nearby cities, such as Baltimore, Bel Air, Columbia, Annapolis, and Lutherville, to get a sense of what to expect. 
Even so, there is no one answer for what you're looking for; it comes down to your budget and your dreams. Every home and homeowner is different, and all of your neighbors in Arden on the Severn are bound to have a different experience of how their own kitchen remodeling project unfolded. How much do you want to achieve with your remodel? That alone is the most significant determining factor in what happens next. Getting new cabinets installed is different from putting in new plumbing and flooring that represents a startling transformation of your existing kitchen's aesthetic. Although you might worry about how much the costs are upfront, spring for the total package when it comes to remodeling your kitchen. After all, it will pay for itself in the long run; that way, it's less disruptive than renovating your kitchen piece by piece, which could also take much longer than expected. 
Choosing Different Materials 
The Floor
Take your time. Remodeling your Arden kitchen is a huge decision that will affect your investment for anywhere from the next 5-10 years to decades down the road. Flooring materials like ceramic tile and glass tile are two options that will undoubtedly draw your curiosity. Keep in mind that the floors are going to withstand plenty of foot traffic, whether from people or pets. What this means is that you will want something resilient enough to absorb all of that pressure. Ceramic tile is a classic, but glass tile adds more light and sophistication to your kitchen.
The Backsplash 
Remodeling your kitchen in Arden on the Severn requires more than just changing the floors, lighting fixtures, and cabinetry. The backsplash around your microwave, stove, and oven is also immensely influential. The backsplash is meant to help contain spills, splashes, and stains left behind by liquids such as water, soup broth, and cooking grease. Different materials are available, such as glass, stainless steel, and ceramic. These materials have varying prices, which will also affect the bottom line when you are choosing which one to use. 
The Island
If you are committed to living the island life, then you don't have to travel to the Eastern Shore to get a taste of that lifestyle. Adding a kitchen island puts a signature touch of modernity in your kitchen, and the pros at Kenwood Kitchens can help you achieve that goal. While marble and tile are the two most popular materials for this remodeling project, they aren't the only ones. Regardless, everything you have at your disposal comes with a variety of eye-catching colors, exotic textures, and intriguing patterns that you can use to impress family, friends, and neighbors! 
Size and Scale Ultimately Affects the Cost
When it comes down to it, the size and scale of your kitchen renovation determine the cost of the whole undertaking. Measure your kitchen to find out what its dimensions are. Assess the square footage along with how the fixtures and appliances change the layout of the room. Once you have this data in hand, it's time to get started! 
For more information about kitchen remodeling costs, call (800) 211-8394 or contact us to speak with a representative.